Senior Pastor: Ward Snyder
Pastor Ward Snyder was born and raised in Reading, Pennsylvania. He married his High School sweetheart, Susanne, in 1970 and soon after enlisted in the United States Air Force where he completed his career of over twenty two years with the Wyoming Air National Guard. He and Susie have been married for 50 years and have two grown sons.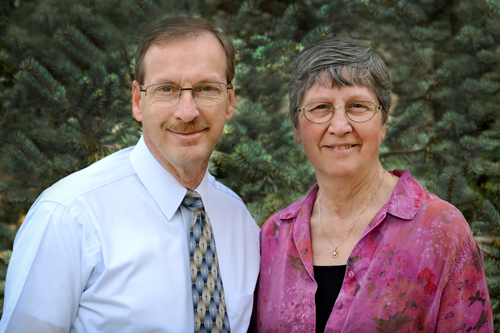 Pastor Snyder received Jesus Christ as his personal Lord and Saviour late in life at the age of 42, while on deployment fighting fires with the Wyoming Air National Guard. Soon after, the Lord called him to preach and he began Bible college while under the tutelage of his local pastor. He completed his courses of study with a Graduate of Theology diploma in April 1999.
After his retirement from the Wyoming Air National Guard in 2001, Pastor Ward and Susie moved from Cheyenne, Wyoming to Torrington, Wyoming where he served as the assistant/youth pastor until God moved him to the rural panhandle community of Bridgeport Nebraska. He was ordained there and served as senior pastor for five years. God then led him back to Wyoming where he again served as an assistant pastor until their move to the Denver, Colorado metro area where he currently serves as the senior pastor of First Baptist Church of Westminster.
Pastor Snyder's goal is to hold forth the Word of life, preach God's wonderful gospel, and teach the timeless truths of God with eternal impact. His greatest desire is to see souls saved and matured to be proper representatives for Christ. He holds to a conservative style of worship and a Biblical philosophy of ministry. He maintains balance in his teaching and preaching and is wholly committed to the task of making disciples; "For the perfecting of the saints, for the work of the ministry, for the edifying of the body of Christ." (Ephesians 4:12)
Co-Pastor: CJ Walker, B.A., M.Div., M.S., D.B.S.
[In Progress]
Assistant Pastor: Philip Larson
[In Progress]
Minister of Education & Music: Mike Johnson
[In Progress]
Secretary: Melissa Patterson
[In Progress]
Many others also joyfully help as needed & able as we serve the Lord together